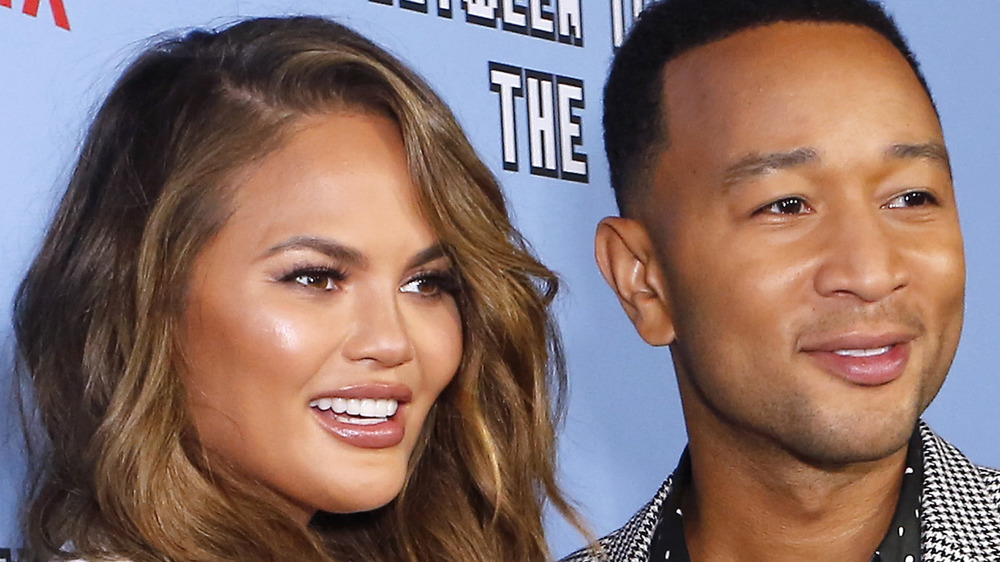 From the outside looking in, there seems to be a lot of benefits to being part of a celebrity couple, like sharing seven-figure incomes, being able to establish a brand as a couple — which may provide more business opportunities — and inspiring others to find their ideal mate. But one of the downsides is probably both people in that relationship having busy schedules and having to get extremely creative just to see each other or do normal relationship things.
Jay-Z and Beyoncé, for example, have gone on tours together in recent years. And sure, one could say it was to make a lot of money and connect with their fans, but another reason could be that touring together means they spend more time together. Other celebs have also done some pretty unique things to make sure their union stays strong, whether it was one famous husband who went old school to express his love or a celebrity wife admitting that she had to redefine her idea of love after her husband got extremely busy. We've listed those stories and compiled a group of other celebrities who explained how they make their relationship work despite having really busy lives.
Calendars play a big part in Serena Williams and Alexis Ohanian's relationship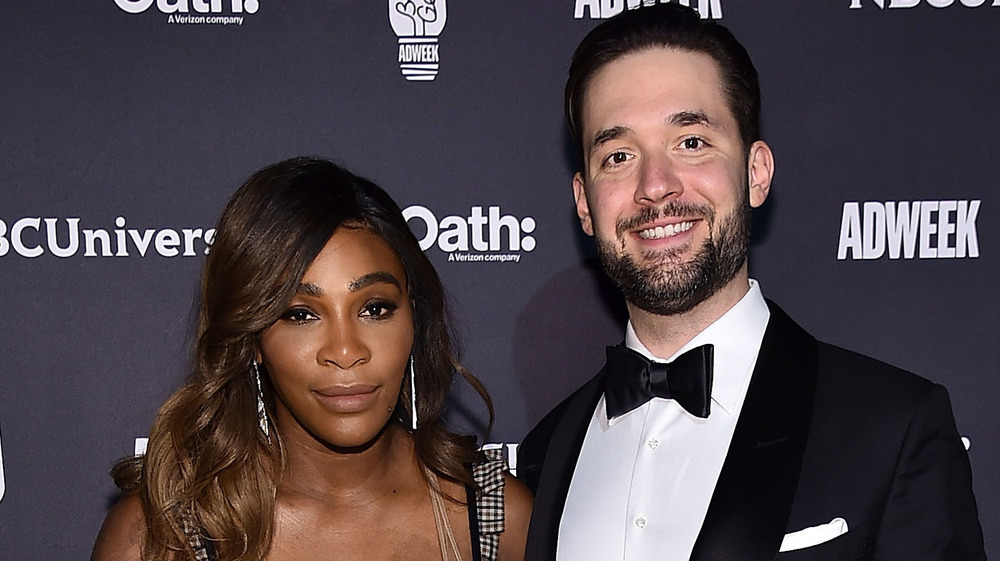 Even busy couples who aren't celebrities have to plan things out to spend quality time so imagine what it's like for one of the most famous tennis players in the world and her husband, who co-founded this little website called Reddit? Those two people are Serena Williams and Alexis Ohanian, who take their planning to extremes based on what Ohanian told Glamour in 2019. "At the start of every year, Serena and I map out our schedules so that, ideally, there isn't more than a week that we go without seeing each other," he explained. "I brought Google Calendar into her world so we could see each other's schedules at any time."
But Ohanian and his wife were able to suspend that intense planning after their daughter Alexis Olympia Ohanian Jr. was born on Sept. 1, 2017, because Alexis Sr. "was able to take 16 weeks of paid leave from Reddit" to be with Williams and their little one. And he called the move "one of the most important decisions" he's ever made. The year-long planning was also halted as the famous couple quarantined when COVID-19 first started spreading in the United States, and Williams said she appreciated the time off. "It's good to take a break and just really focus on the things that are really important," she said in 2020 during Yahoo's! "Reset Your Mindset at Work" special.
Nick Lachey and Vanessa Lachey's relationship is all about multitasking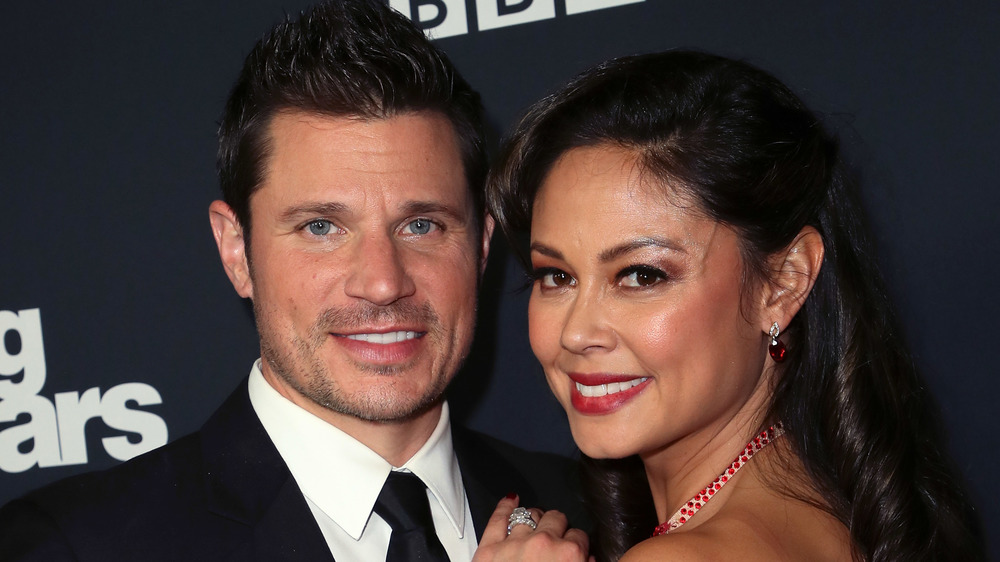 Getting some alone time for a little hanky-panky is challenging for a lot of couples with children, which Vanessa Lachey clearly knows about. Because during The Bellas Podcast in 2020, the former MTV host said that she and husband Nick Lachey are so busy each day they have to be intimate in a very specific way. "Shower sex," Vanessa shared on the podcast. "So I'm in the shower and I'm like, 'I have a full day, you have a full day. It's either now or never. The kids are at school.'"
Luckily for the couple, they were able to spend more time together when having to shelter indoors because of COVID-19. But according to what Vanessa told ABC Audio in 2020, the extra time took some getting used to. "They say distance makes the heart grow fonder but not when you're together 24/7 for X amount of months," she explained. Later during the chat, however, the Love is Blind host said that having a lack of space actually strengthened their marriage and taught her and Nick how to "communicate" better. "It's kind of held the microscope up to our relationship and elevated it. [It's] made us look at it in a way that's been productive because now we know how to handle things together better," added Vanessa.
Ryan Reynolds and Blake Lively try to avoid working at the same time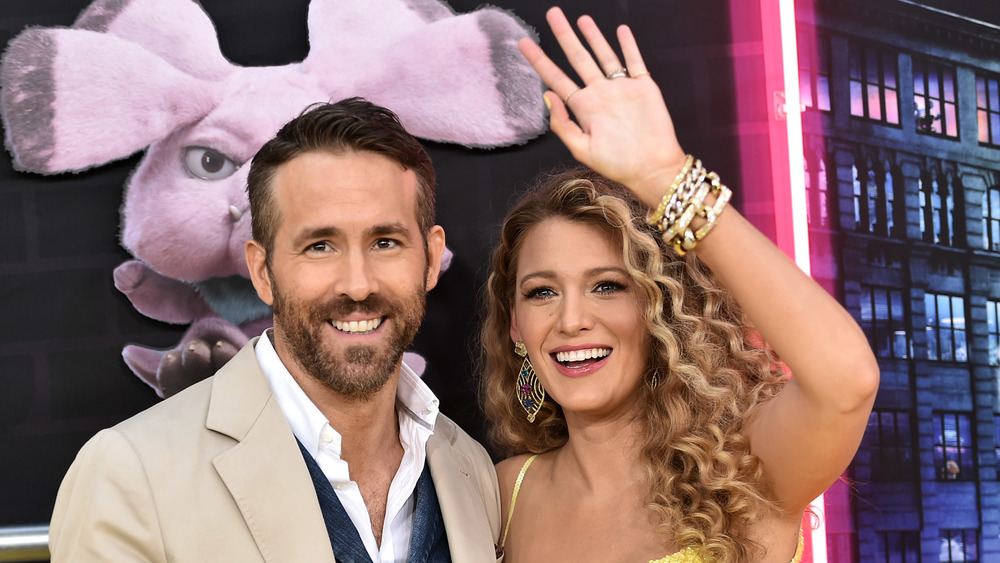 There have been countless people throughout history who've said putting work before their relationship led to a breakup. But it seems like that won't happen to Ryan Reynolds and Blake Lively, who've taken proactive steps to put each other and their family first. In 2017, the former Gossip Girl star told People that she and Reynolds won't work at the same time so they can travel to each other's job locations with their kids in tow. "If we're away as a family, it's never more than for a day. We stay together," Lively explained.
Reynolds also talked about putting his wife and family over work and said togetherness for all of them is really important. "Blake and I don't do movies at the same time," he explained to People in 2019. "If she is doing a movie in Thailand and I am doing a movie in Vancouver we would just never see each other. We operate as a unit and that works really well for us. The kids stay with us, and the family stays together, and that is where home is. So if we are in Spain or Utah or New York, as long as we are together, we're home."
Dwyane Wade and Gabrielle Union's marriage sure is a slam dunk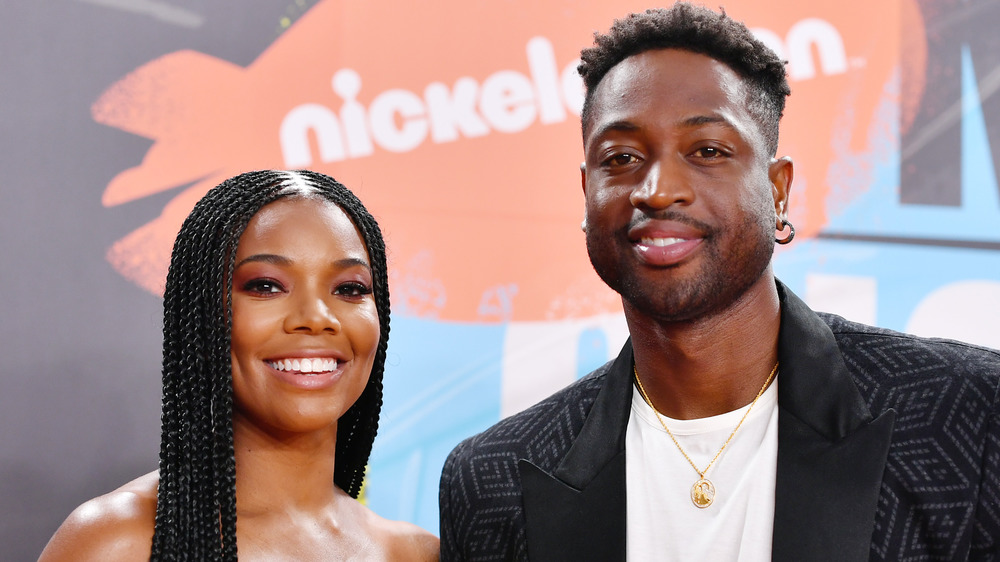 Dwyane Wade's days as an NBA star have been behind him ever since he retired in 2019. But when he was still playing, it was difficult for him and his wife Gabrielle Union to have physical intimacy. This was something that Union revealed during a stop at Watch What Happens Live with Andy Cohen in 2017, saying that she and Wade had to "space [sex] out between games." Of course, one could assume that Wade's former traveling schedule made intimacy difficult; according to The Guardian, the average NBA team travels 40,000 miles during the regular season. Union has her own busy career as an actor, so it's doubtful that she had a ton of free time to fly all over the place to see her husband.
Or, the spacing out could have been related to that age-old reasoning about sex harming an athlete's performance if he or she has it too close to a game— a theory that was debunked by researchers who published their findings in the journal Frontiers in Physiology in 2016. "The present review demonstrates that sex activity in sport is poorly investigated in both males and females. However, the data available do not really support the misconception that sex activity can produce a negative effect on the athlete's performance," read their study. But regardless of the reason why Union and Wade had to plan intimacy, they're probably super happy that those days are now over.
Nick Jonas and Priyanka Chopra see one another 'at least once a month'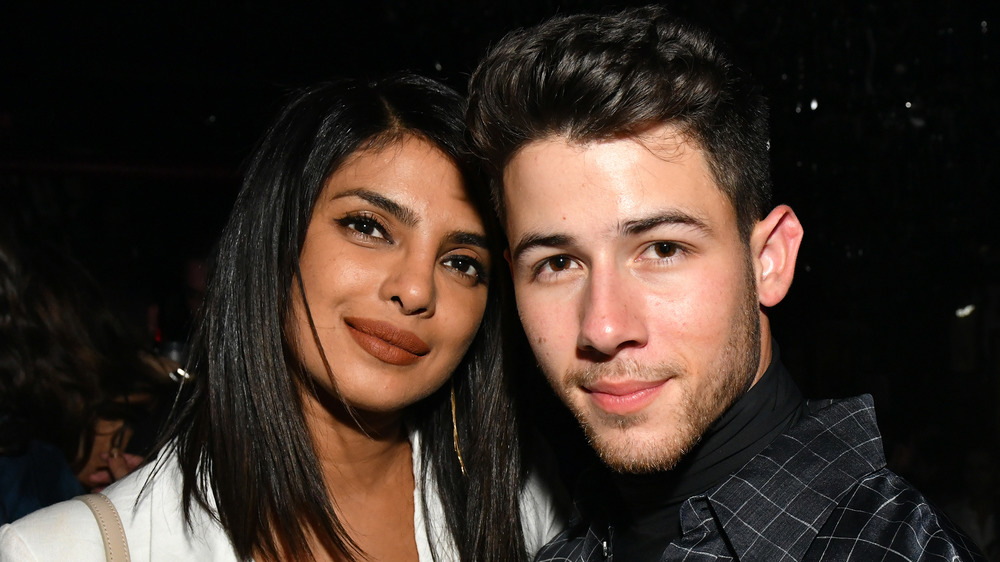 When Nick Jonas and Priyanka Chopra tied the knot in 2018, they made a promise to each other that would help them maintain at least a little bit of normalcy in their relationship, regardless of how challenging it is for their teams to work out the details. "We see each other every three weeks," Chopra explained during an interview with Elle in 2021. 'Wherever we are in the world, we fly to each other at least once a month for a couple of days."
It shouldn't be a surprise that the singer and the actor are ridiculously busy. He fills his time as a solo artist and as a member of the Jonas Brothers with his siblings, and she's working on film sets and promoting her memoir, Unfinished. That said, she seems fine with seeing Jonas every three weeks. "Nick and I are a large part of each other's lives, but we are not each other's lives," Chopra told the Evening Standard in 2021."We have individual careers and achievements that we are both very proud of. We come together and we stand apart individually."
The classic way Keith Urban contacts Nicole Kidman when they're apart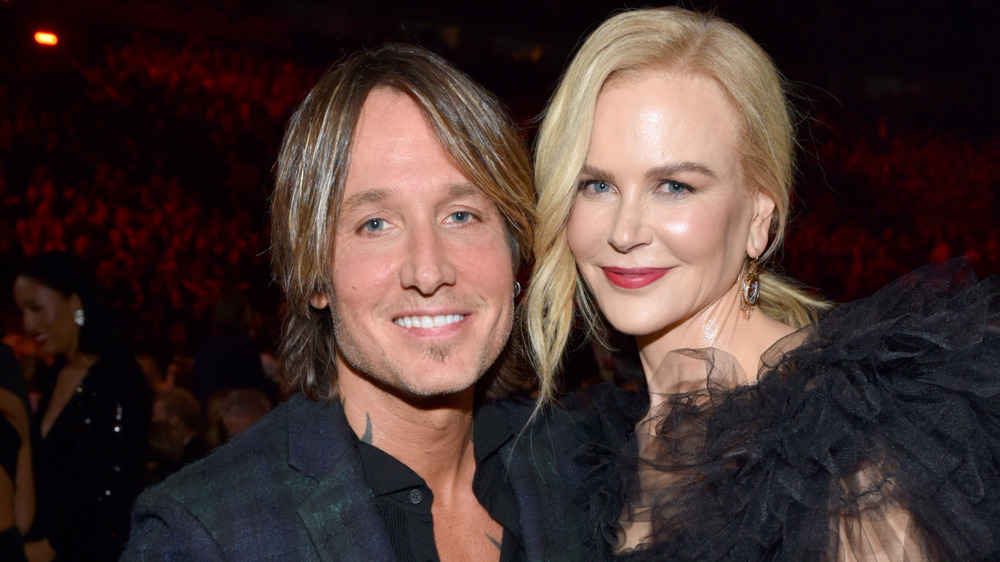 To keep the romance alive and burning is a challenge for any couple who's been together for a long time, but what does a couple do when they're always traveling apart from each other? Keith Urban has a unique answer for that. In a 2014 issue of InStyle, Nicole Kidman said that her husband uses an old form of communication to show romance. "For every single night he's away, he leaves me a love letter. Every single night of our relationship," she said of Urban.
But the Golden Road singer isn't the only person in the relationship making an effort to maintain closeness; Kidman said she often travels with him on tour. "That's basically how I've seen most of America, on that bus," she stated. But presumably, just like many other celebrity couples, it's been a challenge for the actor and the country star to go from always being on the road to having to stay at home because of COVID-19. "We travel together, so we are always together, but never where you are in a house and you can't go to the store, to a restaurant, or the movies," Kidman told HELLO! in 2020. "Staying home, doing school from home and all of those things that everyone has been doing is a completely different life for us."
Megan Mullally and Nick Offerman put their relationship above 'matters of locale'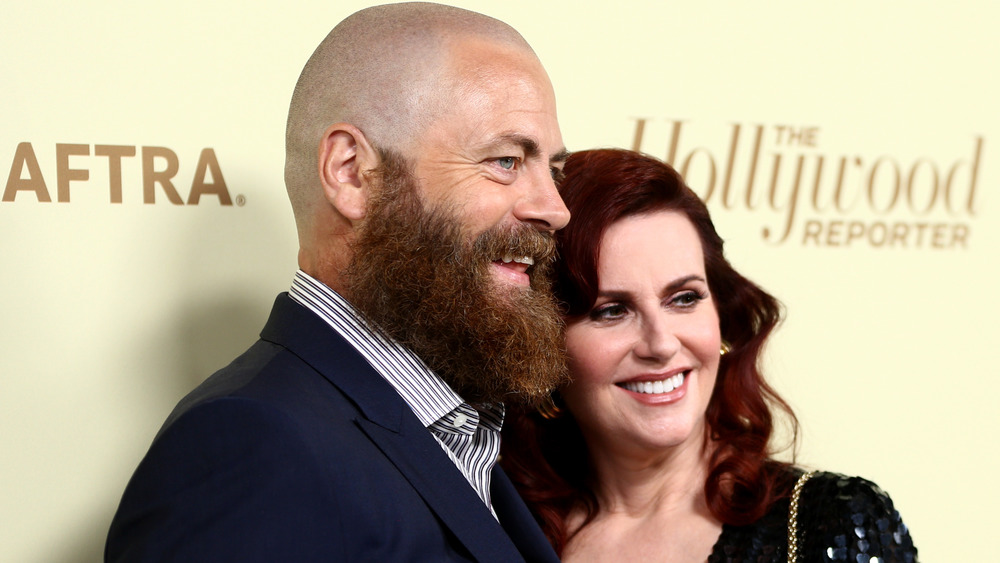 Neither place nor one's job should get in the way of a happy relationship, said married couple Megan Mullally and Nick Offerman in 2013 during a joint Q&A on AV Club. The pair of comedy stars became husband and wife in 2003. As they shared with New York Magazine, they met three years before that while acting in a play titled The Berlin Circle.
They've both racked up an incredible number of TV and film appearances since then, which presumably lead to a lot of traveling. Even so, that doesn't mean they let their careers totally dictate how often they see each other. "We have a rule to never be apart for more than two weeks. We feel that a relationship, if one makes it their top priority, must take precedence over matters of locale," they said during the Q&A. And in the aforementioned New York Magazine interview, the Parks and Recreation star suggested he and Mullally ironed out that detail when they got married. "We made a deal that any job that's going to keep us apart for more than a couple of weeks, we discuss," Offerman told the outlet.
Chrissy Teigen and John Legend appreciate their space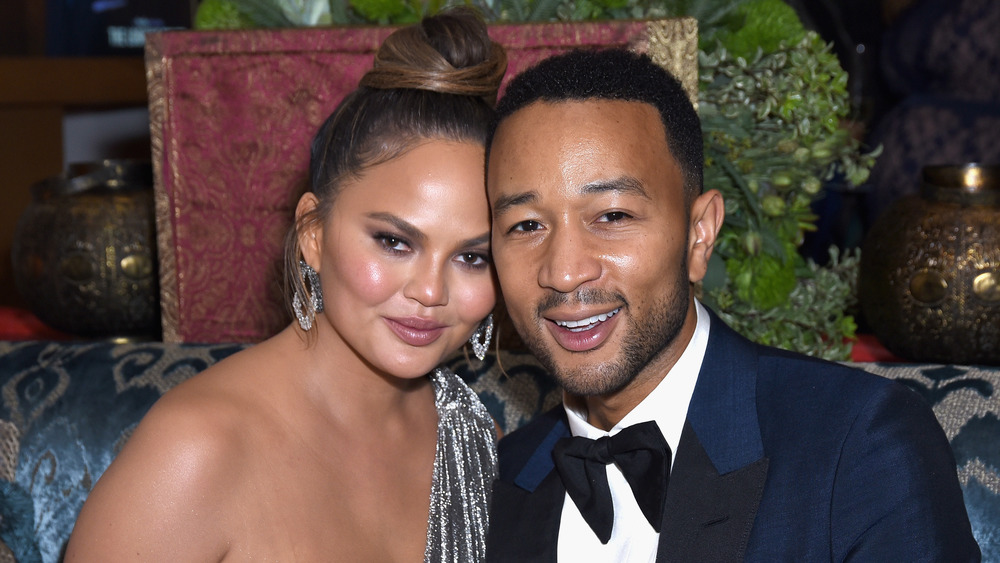 In the eighth episode of Seinfeld, Season 7, George Costanza makes it clear that he believes his independence is in jeopardy once his fiancée begins hanging out with his friends. But that fear of losing independence in a relationship is a real thing, which is why relationship experts say giving each other space is key. "Healthy relationships thrive on the dual dynamic of emotional dependency and individuality," Liz Colizza told GQ in 2020, who works with the couples therapy app Lasting.
Longtime pair Chrissy Teigen and John Legend seem to recognize that space in a relationship is important. In 2016, Teigen told E! News that she and Legend "travel away from each other a lot," which "helps" their relationship. "We're not together 365," added the cookbook author. "It's nice to be able to really be like, 'Oh my gosh, I miss you' ... That works for both of us."
Even though the couple likes their space, Teigen has no problem letting her husband know that she does miss him when he's traveling a lot. Like in 2018, for example, when the singer promised his fans in Maryland that he'd perform live for a holiday show since he was also scheduled to play at a Rockefeller tree lighting ceremony that same night. After Legend said he pre-taped the tree lighting performance, Teigen tweeted, "Hi – your kids," suggesting that her husband was missed at home.
Sarah Jessica Parker and Matthew Broderick have to squeeze in conversations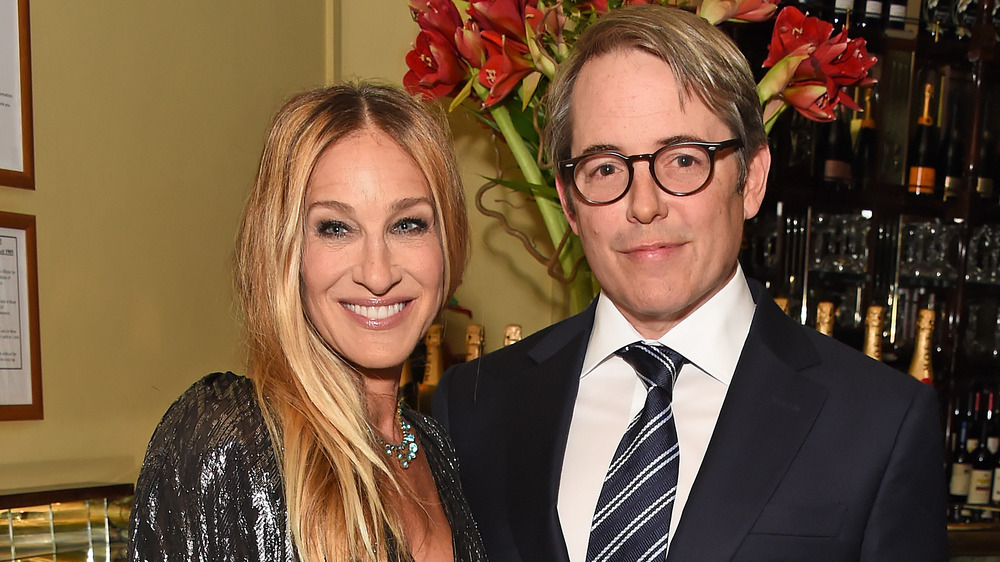 There's never a dull moment in the life of Sarah Jessica Parker. When the Sex and the City star opened up about her daily schedule during a 2019 interview with The Telegraph, she said, "There is no such thing as winding down." She explained that once she gets in the house, there's "so much that needs attention." Parker then said that only "sometimes," if there is a moment, she'll talk to husband Matthew Broderick, but not often due to how much she has to do. But regardless of how busy the SJP Collection founder is once she walks through her front door, she makes it a priority to help establish a family routine. "Whatever I'm working on, I try to be home for dinner, or at the very worst, the kids' bedtime," Parker explained.
There was one time, however, where Parker and Broderick's busy schedule worked in their favor when they acted together in the stage production of How to Succeed in Business Without Really Trying. But that was in 1996, one year before the stalwart celebrity couple got married. "The last 48 hours or so, Matthew has had this running joke about us, we work together, we eat together, we sleep together, we wake up together, we work together, we eat together, we sleep together," Parker told The New York Times.
Michelle Obama and Barack Obama find 'little pockets of time' now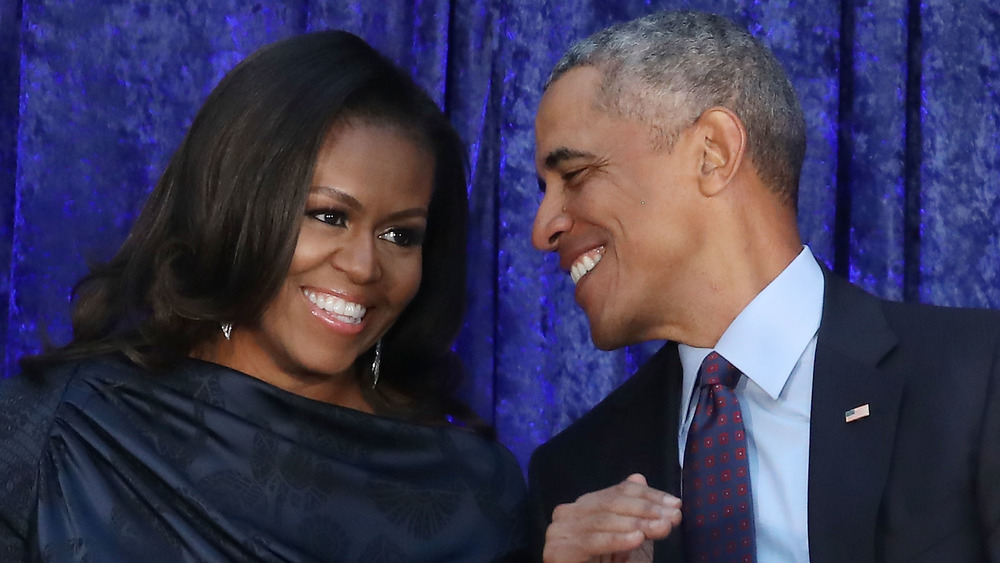 Since Barack Obama was the 44th president of the United States and all, it would be safe to assume that he's been a pretty busy individual. And it isn't like the former First Lady Michelle Obama is just sitting around, as it seems like she also has much to do, too. But Michelle said that she had to adjust her thinking once her husband became super busy because she associated love with one always being physically present. "I feel vulnerable all the time and I had to learn how to express that to my husband, to tap into those parts of me that missed him and the sadness that came from that so that he could understand," she said during a 2018 interview with Oprah Winfrey for ELLE. "I always thought love was up close. Love is the dinner table, love is consistency, it is presence. So I had to share my vulnerability and also learn to love differently."
But things have changed for the Obamas in recent years. Not just because their days in the White House are over, but because their youngest daughter, Sasha Obama, went away to college in the fall of 2019. "We've rediscovered all these little pockets of time, just me and Barack," Michelle told People in 2019. "[We're] simply spending time with each other and remembering what brought us together in the first place."