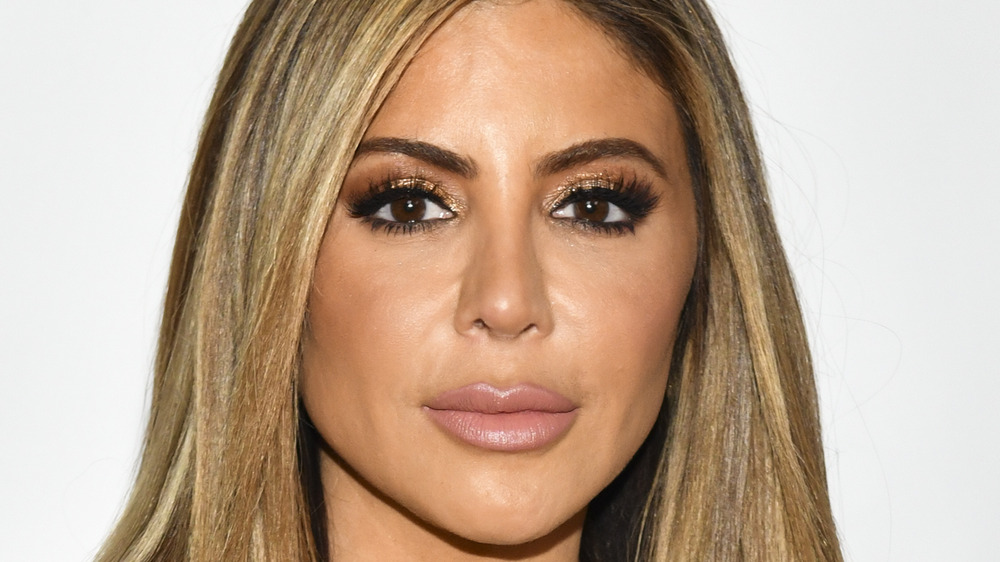 Larsa Pippen and Malik Beasley have had their names in the press several for several reasons, making their relationship one of the most talked-about of late 2020. According to Us Weekly, eagle-eyed fans first spotted the pair together in November 2020, which seemed innocent enough. However, the NBA star was still married to Montana Yao at the time. Photographers snapped a few shots of the pair getting cozy in Miami, and the photographs surfaced in early December 2020. Yao took to her Instagram Story to address the elephant in the room, expressing her shock over the situation. Following the drama, Yao filed for divorce the same month.
The romance seemingly started when Beasley posted a comment on one of Pippen's Instagram photos in mid-November 2020. "I just want to take you on a date and treat you like a queen," he wrote (via People). In February 2021, Pippen addressed the relationship on an episode of Hollywood Unlocked, claiming that Yao and Beasley were not together. "I Googled them when I first met him — they weren't together. They had issues before. It had nothing to do with me, so I wasn't thinking anything about it," she shared. "If you spent a minute Googling their situation, it wasn't the ideal situation way before me." But almost as soon as the relationship began, it ended.
Keep scrolling for more deets.
Larsa Pippen and Malik Beasley are dunzo
Larsa Pippen's whirlwind and controversial relationship with Malik Beasley ended in April 2021, just a few months after it began. According to Us Weekly, the two called it quits after another scandal. Pippen and Beasley reportedly hung out together on Valentine's Day, but things fizzled out shortly thereafter. According to an insider, the pair are still in communication, but the former Real Housewives of Miami star has decided to take a breather from it all. "Larsa decided to distance herself from the drama," the insider revealed. "He was going through a lot, and the timing wasn't right. Many people assumed it was serious when in fact it was not."
According to the outlet, the pair also unfollowed each other on Instagram at some point. To complicate things even further, photographers spotted Pippen poolside with a mystery man in March 2021 (via Larry Brown Sports). Another insider spilled more tea on the split to E! News, confirming that Pippen and Beasley were no longer an item. "Things got hard with travel, etc. It was more of a timing thing. They're still in communication but not together," the source shared. "Larsa invested in a digital fitness brand called Tonal and just made a lot of money. She bought a new Ferrari to celebrate and is focused on her businesses."
We can only guess who Pippen may be linked to next, but it does seem like she has a thing for basketball players.