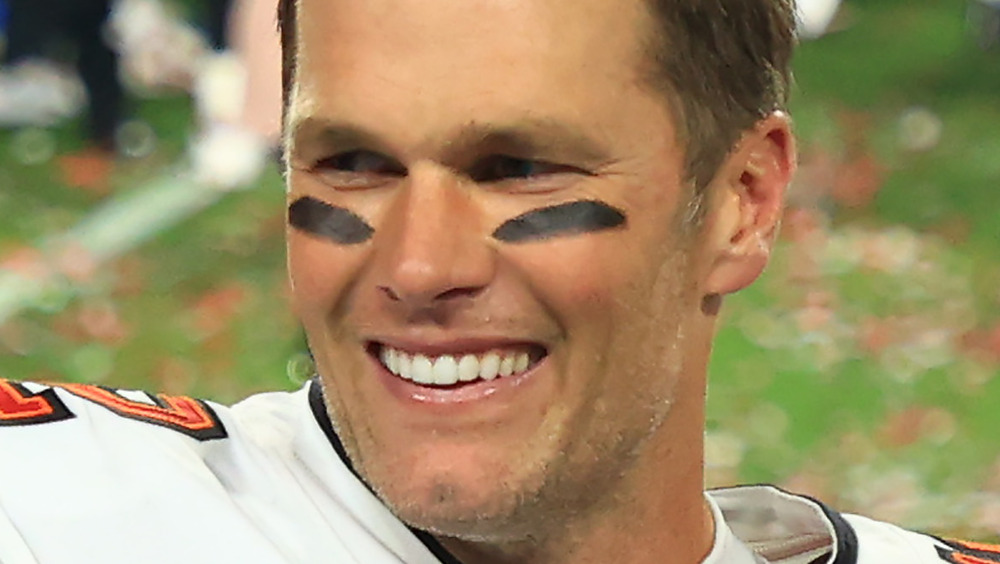 Tom Brady is getting ready to launch a new business venture in the spring of 2021. After winning his seventh Super Bowl championship, the Tampa Bay Buccaneers quarterback has decided to try his hand at something new in his spare time. Of course, Brady already has his own company called TB12 Sports, which has been hugely successful for him. Brady co-founded TB12 "on the belief that everyone can benefit from a smarter, more holistic approach to health and wellness." The company's website offers workout tips, training programs, health and nutrition plans, a wide variety of supplements, and coaching services that can be done virtually or at one of three brick-and-mortar locations (two in Massachusetts and one in Florida).
In addition to his health and fitness company, Brady has quite a few endorsement deals that earn him some extra spending money, perhaps his most notable being his partnership with Under Armour. However, the A-list athlete appears to be looking into the future, and he is taking on something quite interesting in 2021. Keep reading to find out what Brady has been up to in the off season.
Tom Brady is getting into the NFT game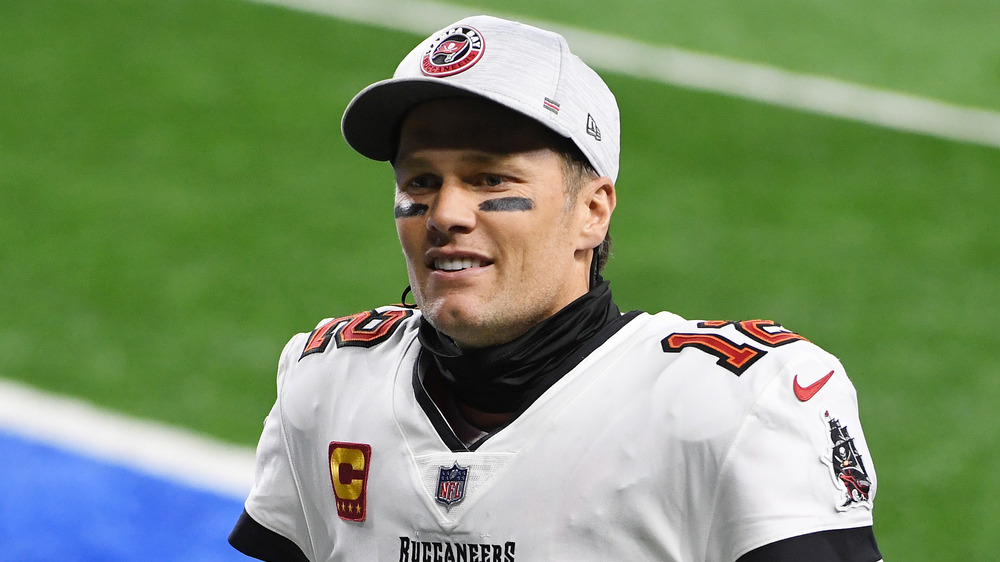 Tom Brady is launching his very own NFT platform, a representative for the athlete told CNN Business. NFT, short for non-fungible token, is defined as a "unique" unit of data on a digital ledger called a blockchain, according to the LA Times. Brady's new NFT platform is called Autograph, and it already has a website. "Autograph is a first-of-its-kind, experience-driven NFT platform that brings together the most iconic brands and biggest names in sports, entertainment, fashion, and pop-culture to create unique digital collectibles," reads its description. And, yes, there will be NFTs featuring Brady, according to CNN Business. The company will also have "interactive offerings like live auctions, physical product drops and in-person experiences."
Brady's new venture may prove to be extremely lucrative for the football star. According to CNN Business, a Tom Brady rookie card NFT sold for $2.25 million in April 2021, basically setting a new record. Brady's rookie card is officially the "most expensive trading card in football history." Although Brady has not released a statement of his own just yet, he did seem to confirm the news with one tweet. On April 6, 2021, Brady retweeted the CNN Business article, adding the side eyes emoji to his caption.