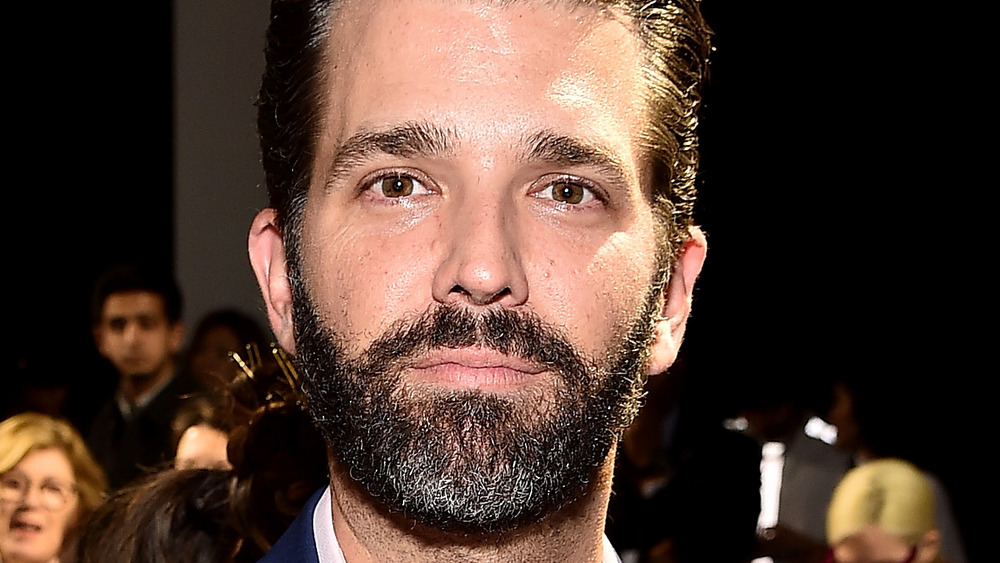 For the most part, Donald Trump has been lying low since he finished his presidential term in January 2021. After he skipped President Joe Biden's inauguration in favor of throwing himself a departure ceremony, the public hasn't heard much from the former president. Perhaps that's because his Twitter account got permanently removed following the January 2021 insurrection at the Capitol building.
After nearly a month of silence, the Celebrity Apprentice alum made his return to the limelight in a notable way. On Feb. 28, 2021, the ex-president gave a speech at the Conservative Political Action Conference, better known as CPAC, which included a moment when he referred to his wife Melania Trump as "the future First lady," according to the Daily Mail. Of course, this strongly implies his intention to run for President of the United States in 2024. Oh, and that he believes he will be successful. Ironically, Melania wasn't even present for the speech, although the event was "only 200 miles from her Mar-a-Lago home."
As of this writing, the former model hasn't acknowledged her husband's bold claim. However, his oldest son, Donald Trump Jr., has reacted via Twitter. Here's what Don Jr. had to say.
Donald Trump misses seeing his dad on 'the world stage'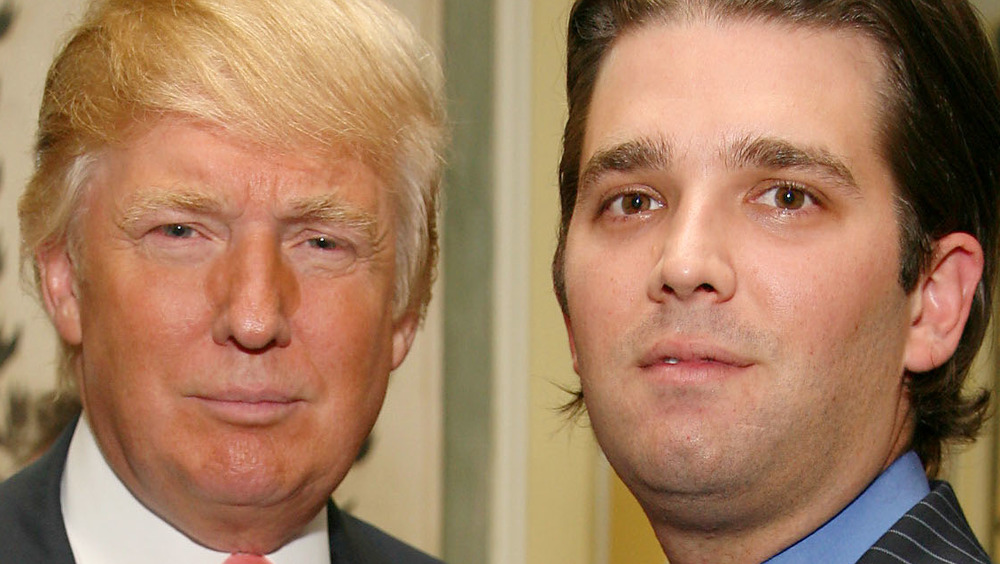 Following Donald Trump's speech at the 2021 Conservative Political Action Conference, better known as CPAC, his son Donald Trump Jr. shared a video clip of his dad telling the crowd, "Who knows? I may even decide to beat them for a third time. OK?" Amid the crowd screaming and cheering in support, the former president uttered, "It's true." Along with the video, Donald Jr. quoted his father saying, "I may even decide to beat them a third time," which refers to the Trump family's false claims of voter fraud during the 2020 presidential election. Donald Jr. emphasized that the remark was a dig at "the democrats in 2024," referring to the next presidential race. The proud son concluded, "I see him all the time but I still miss him on the world stage. Simply awesome!"
He had more to say about his dad's speech, though, tweeting soon after, "Trump hit the Democrats and Joe Biden's failures and disastrous policies more in one speech than the entire Republican party combined has in the last two months. That's why he's the leader of the Republican party and will be for a long time! That's what they have to learn to do!"
Although the CPAC crowd and Donald Jr. clearly support the former real estate mogul's desire to run again, it's far too soon to know who will be the Republican party's nominee for the 2024 election.