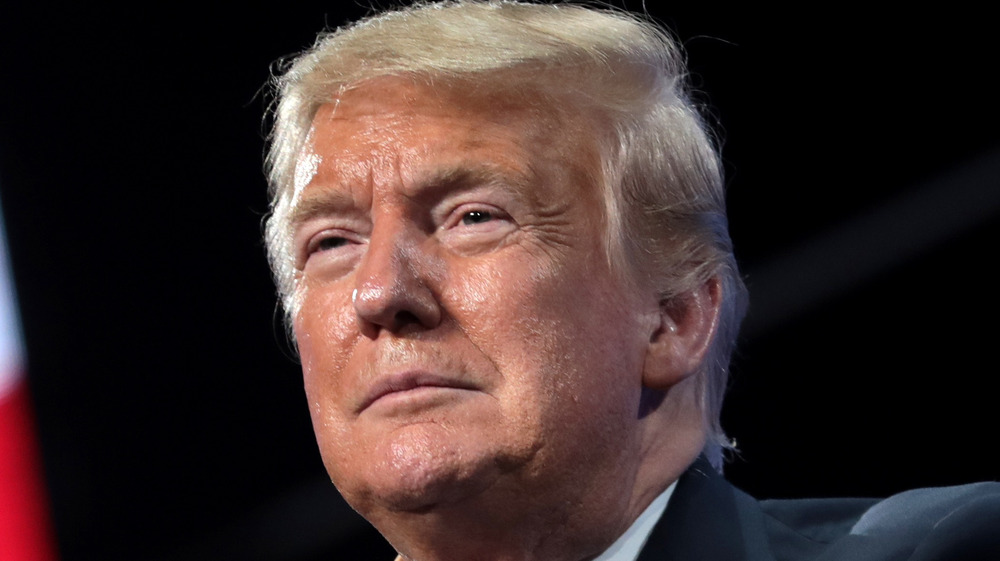 Regardless of how one feels about former President Donald Trump, it's hard to deny how impressive his resume is. Trump toggles different titles, including TV personality, producer, politician, businessman, and the former 45th President of the United States. While it seems like Trump has a lot on his plate already, we often forget that he has acting skills under his belt. Similar to former President Ronald Reagan, Trump is also one of the first celebrity-turned-presidents.
Before he delivered speeches at the White House, Trump had a few lines to study for nearly a dozen films he's starred in, such as Home Alone 2: Lost in New York, Zoolander, and Two Weeks Notice. He also guest starred on shows such as Sex and the City and The Nanny. In the majority of the shows and films he's starred in, the Emmy-nominated entrepreneur is usually in cameo appearances as "Himself." Additionally, Trump notably played this role in the 1994 cult-classic film, The Little Rascals. Read on!
Donald Trump plays Waldo's dad in The Little Rascals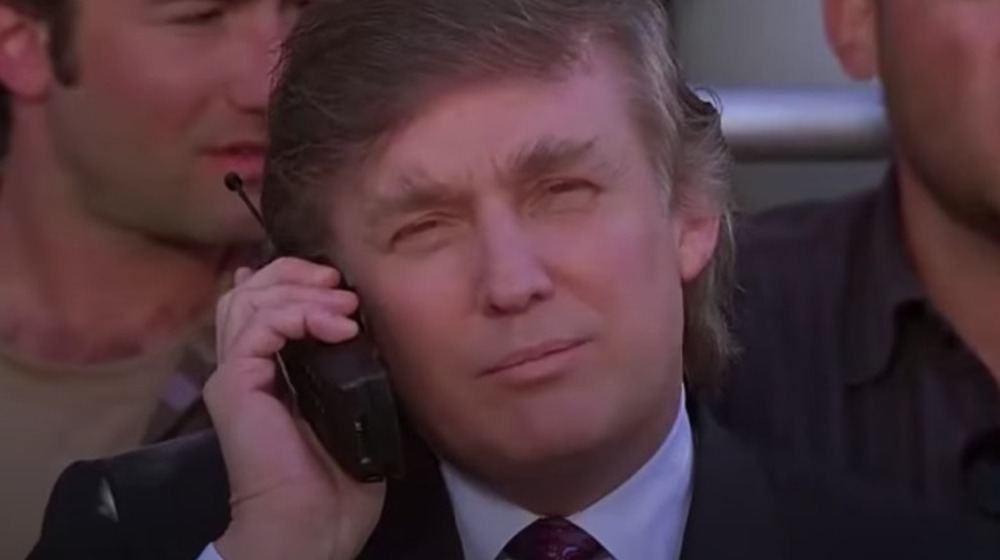 Donald Trump's got some pretty decent acting skills — even if it's only for a cameo shot. Out of all his movie and TV appearances, it's easy to forget about his lost role as Waldo's dad in the 1994 film, The Little Rascals. You may remember Waldo as the rich, obnoxious kid and rival of Alfalfa, who is also vying for the love of Darla. The two enemies later compete against one another in a race, where you can see Trump playing a rich, supportive dad to Waldo.
Considering how many acting gigs Trump has snagged throughout his career, you'd think he was auditioning for these roles — wrong. According to Matt Damon, Trump's appearances in TV and film were required in order to use his properties to shoot. "The deal was that if you wanted to shoot in one of his buildings, you had to write him a part," Damon told The Hollywood Reporter. "Donald Trump walks in and Al Pacino's like, 'Hello, Mr. Trump!' — you had to call him by name — and then he exits. You waste a little time so that you can get the permit, and then you can cut the scene out."