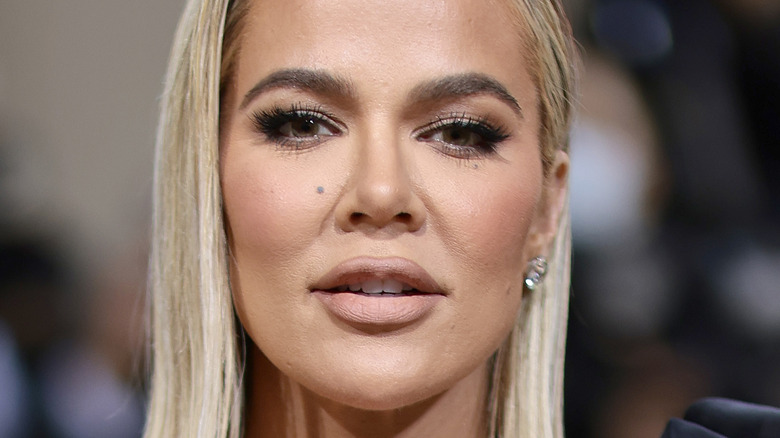 Khloé Kardashian and Tristan Thompson's relationship has been on and off more frequently than he's scored hoops. When they met, the ink was barely dry on Kardashian and Lamar Odom's divorce. "The two have been spending some serious quality time together recently," TMZ reported in September 2016. But, in October, news broke Thompson's ex-girlfriend was pregnant. Kardashian was already smitten, though. "[She's] having fun with him right now and just doesn't want any drama," a source told Us Weekly.
A year later, Kardashian was expecting. "[She] is so happy. You have no idea," a source told E! News. "Tristan, thank you for loving me the way that you do!" the Good American founder gushed on Instagram. "Thank you for treating me like a Queen!" Sadly, just before she gave birth, the Queen crown was knocked off thanks to news Thompson had cheated on her. "Tristan has been consistently cheating on Khloé," a source told People. Despite a rocky patch, she stood by him until another Thompson cheating scandal emerged.
However, in 2021, they were back together again and talking babies; then another cheating report hit, per Page Six. Then another, resulting in baby number three thanks to the baller's fertility ability. Undeterred, Kardashian and Thompson welcomed their second baby, via surrogate, in August. The Daily Mail reports Thompson cheated with the last baby momma just weeks after conceiving his second baby with Kardashian. So, what's the relationship haps now?
Khloé Kardashian's carrying on and keeping calm about Tristan Thompson drama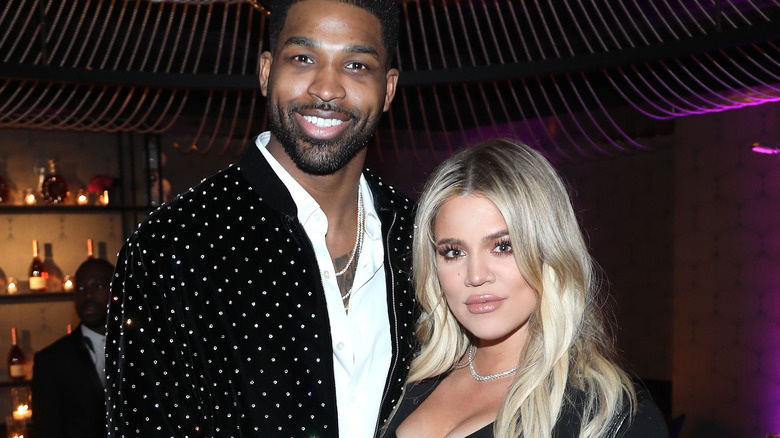 Khloé Kardashian now has two children with Tristan Thompson. "The similarities between True and her brother are insane," a source told InTouch. "He has her nose and eyes." The NBA free agent definitely makes cute kids. However, the timeline for Khloé and Thompson's new baby reveals he conceived the last two simultaneously.
"There are some glory times that are really meant to just be glory times," Khloé's best friend Malika Haqq told the "Reality with The King" podcast about the new mom's reaction to the latest Thompson cheating drama. "And some of that has been stripped from her, and it's sad, but she really is one of the strongest people I know." Haqq shared that Khloé is trying her hardest to work through it all, but it isn't plain sailing by any stretch. She said when you're a parent, you have to let bygones be bygones for the sake of your kids. "I think that's when you have to continue to remind yourself of who the priority is, and it's these babies," she said.
That said, don't write off the possibility of Khloé going for yet another round with Thompson in the future. During an episode of "The Kardashians" (via USA Today), Khloé told Kim Kardashian that it "doesn't get easier" dealing with the pain of somebody cheating on you over and over again. However, she admitted that "you do become more numb" to it with time.