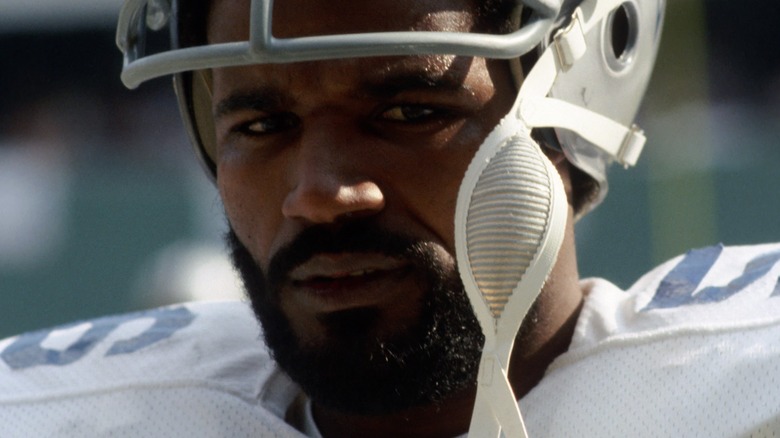 The following article contains discussion of alcohol addiction, drug use, sexual abuse and suicide.
Thomas 'Hollywood' Henderson is a former Dallas Cowboys football player with a troubled past. Decades ago, he was a heavy drug user, once admitting that he spent $10,000 a week on cocaine, per The Washington Post. In a 1997 statement in the Dallas Morning News (via the New York Times), Henderson revealed, "A little more than 13 years ago, I was hopelessly addicted to crack cocaine and the life style." He added more chilling details, sharing, "I had a covert life in the fast lane of stardom, cocaine and sex. I wanted to commit suicide on many, many occasions. What you thought of me haunted me."
When Henderson retired from the NFL in 1981, his life only got messier. In 1983, he was convicted of abusing two teenage girls, according to the Washington Post. As reported by UPI, prosecutors claimed that Henderson brought them to his apartment, coerced them to undress at gunpoint, forced sexual activity, and provided drugs. He was also charged with bribery for offering them $10,000 to falsely testify that he didn't sexually assault them. While Henderson was initially given a longer sentence, he ended up going to prison for 28 months, per the New York Times. As this famous athlete is no longer in prison, Henderson actually looks back on his experience with gratitude. Let's take a look at what his life in prison was really like.
Thomas 'Hollywood Henderson called his time in prison 'a blessing'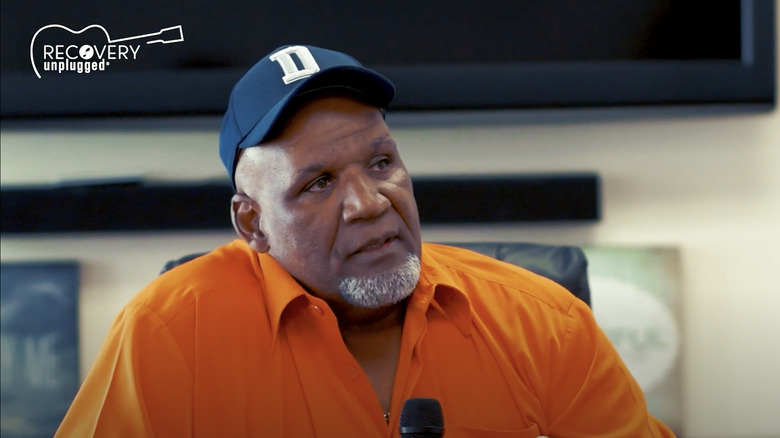 According to Sportscasting, Thomas 'Hollywood' Henderson claims that prison reformed him. There, he sobered up, went to church, and read a lot of books. He shared, "I read everything I could get my hands on. And you know, I had the materials from recovery programs of the world. And I changed." He was released from prison in October 1986. The following week, he shared his story with students at Virginia Tech University. He expressed regret for his actions and empowered others struggling with addiction issues. He still is a motivational speaker at a variety of venues such as prisons, AA meetings, and churches.
Henderson also took on an endeavor that had a big impact on his community. In 1990, he went back to Austin, Texas, where he grew up. He wanted to revamp the run-down football field he played on as a kid. He ultimately raised over $300,000 for the renovation.
In a 2017 interview with "Recovery Unplugged," Henderson called his time in prison a "blessing." He revealed, "They thought they were punishing me but when it's all said and done it was like I needed that 28 months." Prison also solidified his goal of staying sober. By the time he arrived, he was already 7 months clean.
Sobriety also changed Thomas 'Hollywood' Henderson for the better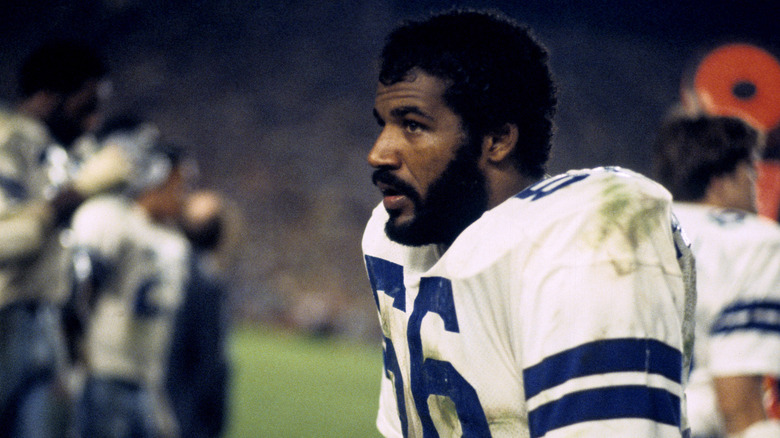 Thomas 'Hollywood' Henderson seems to be maintaining his sobriety. In a 2017 interview with "Recovery Unplugged," he shared that he hasn't had any booze or drugs since 1983. He continued to discuss how sobriety has significantly impacted him in various ways. He explained, "It has changed everything about me — about my life, about how I function, how I deal with my responsibilities, my character, my relationships, my friendships." According to him, recovery has to come from within.
Henderson has been open about his past experiences using drugs. In one motivational talk, Henderson reiterated how important sobriety has been for him. He also revealed how being influenced from a young age brought forth subsequent challenges. He said that growing up, he was surrounded by family who would drink. He revealed, "I never knew in my lifetime that sobriety was an option or being clean was an option."
If you or anyone you know needs help with addiction issues, help is available. Visit the Substance Abuse and Mental Health Services Administration website or contact SAMHSA's National Helpline at 1-800-662-HELP (4357). If you or anyone you know has been a victim of sexual assault, help is available. Visit the Rape, Abuse & Incest National Network website or contact RAINN's National Helpline at 1-800-656-HOPE (4673).