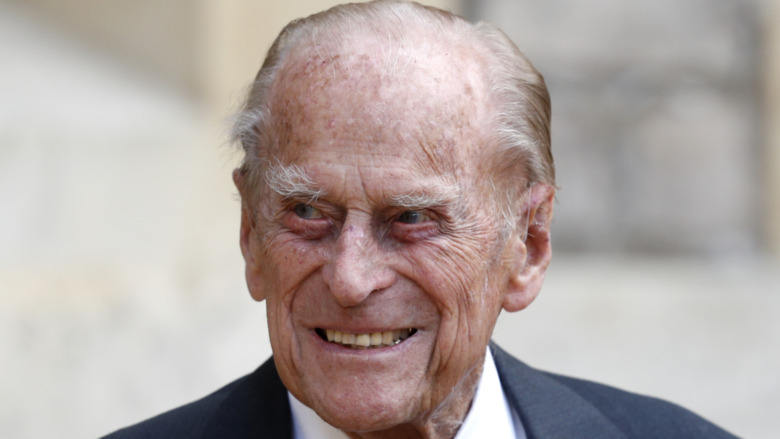 On April 9, 2021, Prince Philip died at age 99. In response to his death, the world, along with the Duke of Edinburgh's family members, has been mourning the loss. Additionally, many people have been reminiscing about some standout Prince Philip moments, and there were plenty in his long life of public service. In 1969, Philip had dinner at the White House while Richard Nixon was in office, according to Page Six.
Prince Philip visited the White House by himself without his wife Queen Elizabeth II. At another point that same year, Nixon visited Elizabeth and Philip at Buckingham Palace. After Philip's dinner at the White House, he sent a handwritten letter to Nixon that recently resurfaced in the archives of the Richard Nixon Presidential Library and Museum. The letter was very candid, yet kind. The late duke was actually apologizing for a social snafu that he made at the White House. In the grand scheme of things, Philip's mistake wasn't the worst in the world, but it was a gesture that expressed "so much of his character," according to Jim Byron, executive vice president of the Nixon Foundation, per Associated Press. Byron emphasized, "Philip, by all measures, he was being kind."
But, what happened that compelled Prince Philip to send a handwritten apology note in the first place?
Prince Philip regretted his toast to President Richard Nixon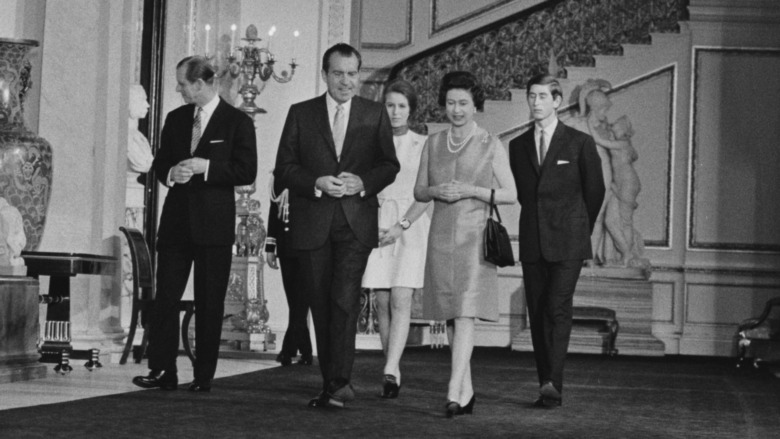 Page Six got a hold of the letter that Prince Philip wrote to President Richard Nixon after attending dinner at the White House in 1969. The Duke of Edinburgh admitted that he "woke up in a cold sweat" after attending the event. "I can't begin to tell you how much I appreciated your very great kindness and hospitality at the White House," he wrote. "I was quite overwhelmed by the guests, but delighted to meet such a distinguished company."
"After the brilliance of the other speakers and yourself, I am afraid my contribution was very lame," Philip shared. He was upset because he "realized [he] had forgotten to propose [Nixon's] health!" Philip added, "I do humbly apologize." This doesn't seem like it's a major faux pas, but according to Associated Press, "honored guests usually offer a toast to the president's health and success" during White House dinners.
Nevertheless, Philip was both self-deprecating and very apologetic in that letter, concluding the note with "Again with very many thanks for your great kindness." Despite Philip's insistent apology, this didn't actually seem to be a major scandal, and a "lame" toast at a dinner truly isn't the most offensive thing in the world.