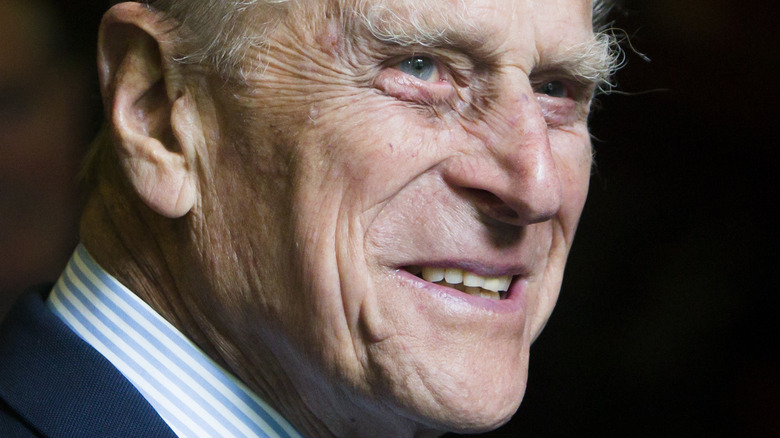 Prince Philip died aged 99 on April 9, with Buckingham Palace confirming the news in a statement. "It is with deep sorrow that Her Majesty The Queen has announced the death of her beloved husband, His Royal Highness The Prince Philip, Duke of Edinburgh," the statement read, adding that Philip "passed away peacefully" that morning at Windsor Castle.
Philip's cause of death was not confirmed at the time, though he had only recently left the hospital following a fairly lengthy stay. Philip returned home on March 16, a month after the royal was first admitted after feeling unwell for a few days. He initially entered a private hospital, but worrying news came on March 1 when Philip was transferred by ambulance to a non-private hospital that specialized in heart conditions.
The Telegraph reported that the move came because Philip needed to be treated for "an infection" and also needed tests for a pre-existing heart condition. Philip was previously hospitalized in 2011 after experiencing chest pains and underwent a "minimally invasive procedure of coronary stenting" (via BBC).
While his hospital stint caused some speculation about why he died, Philip's cause of death has now officially been made public. Keep scrolling for the details.
What Prince Philip's death certificate said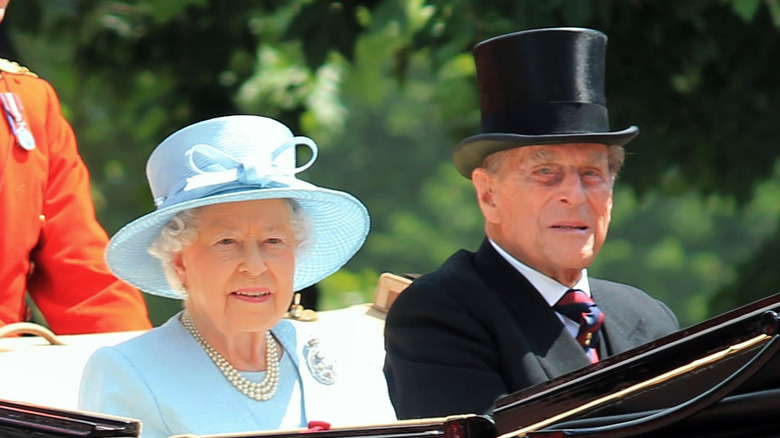 Prince Philip's official cause of death was confirmed on May 4 when his death certificate was released to the public. Per The Telegraph, the document was certified by the head of the royal medical household, Sir Huw Thomas, and confirmed that Queen Elizabeth II's husband died from "old age."
As reported by the Daily Mail, the term "old age" is accepted as a cause of death for anyone over the age of 80 when the deceased has been cared for by a doctor "for a long period" who has seen their health decline. The document listed Philip's full name as "His Royal Highness The Prince Philip, Duke of Edinburgh formerly known as Prince Philippos of Greece and Denmark formerly known as Philip Mountbatten." His occupation was listed as "Naval Officer," "Prince of the United Kingdom," and "husband of Her Majesty Queen Elizabeth II, The Sovereign."
Philip died just two months before he would have celebrated his 100th birthday. People across the globe paid tribute to the late monarch in the days that followed his death, from commoners to the royal family.
Prince Philip was the longest-serving royal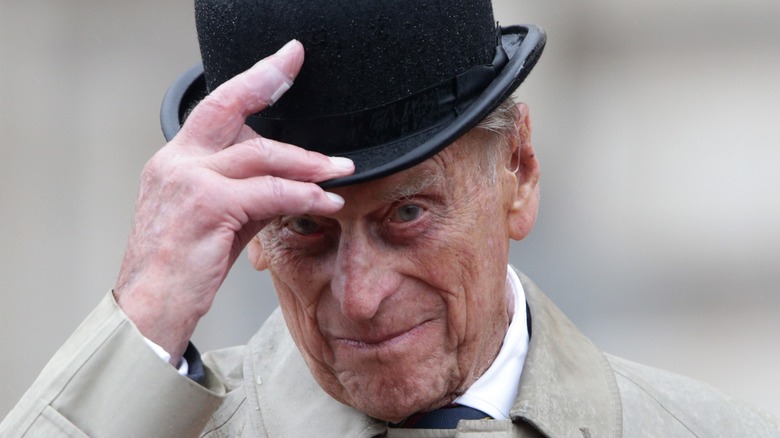 Prince Philip announced his retirement in May 2017 and officially stepped down from royal duties in August of the same year, according to The Guardian. The late Duke of Edinburgh was the longest-serving royal in history, taking on 22,191 solo engagements and gave 5,493 speeches.
An aide emphasized the retirement had nothing to do with Philip's health at the time. "The duke decided this is the right time. He's nearly 96 and most people will have retired 30 years earlier." Buckingham Palace released a statement that included the following message: "The duke will not be accepting new invitations for visits and engagements, although he may still choose to attend certain public events from time to time. Her Majesty will continue to carry out a full programme of official engagement with the support of members of the royal family."
Philip had plenty of free time, as he remained an active carriage driver in his later years. He also enjoyed oil painting and spending time outdoors, per the outlet.
Prince Philip suffered from health issues as he got older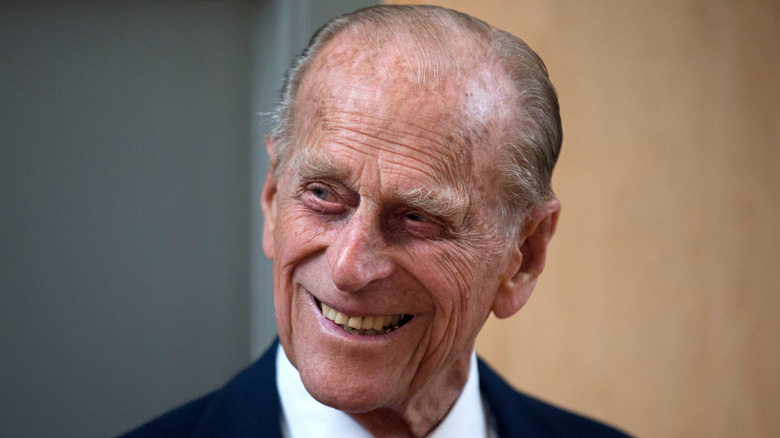 Prince Philip declined in health as he got older, according to Fox News. In 2011, a helicopter airlifted the late Duke of Edinburgh to the hospital because he was suffering from chest pains and "a blocked coronary artery." He stayed two nights at King Edward Hospital in 2017, and in 2018, he spent 10 days in the hospital for a hip replacement.
Philip continued to slow down and was hospitalized to treat a pre-existing condition in December 2019. He unfortunately had to stop driving at the age of 97 after a car crash in January 2019, per the same outlet. Although he had no injuries, two women in the other car had "minor injuries." "After careful consideration, the Duke of Edinburgh has taken the decision to voluntarily surrender his driving license," a statement from the palace read.
Even though Philip was not as sharp as he once was, his advanced age did not seem to bother him. "I reckon I've done my bit. I want to enjoy myself for a bit now. With less responsibility, less rushing about, less preparation, less trying to think of something to say," he said in a documentary celebrating his 90th birthday in June 2011. He added, "On top of that, your memory's going. I can't remember names. Yes, I'm just sort of winding down."