Back in the '80s and '90s, Dodi Fayed was one of the world's most eligible bachelors. Hailing from the wealthy Egyptian Al Fayed family, which once owned the famed Harrods department store, the late public figure channeled his love for film by producing movies like "Chariots of Fire," per Time. In addition to his professional film work, Fayed was also known as an extravagant and larger-than-life personality who threw some of the industry's biggest parties, which were attended by the likes of Robert Downey Jr., Farrah Fawcett and more, per the Independent.
However, Fayed's colorful love life also constantly sent news outlets into a frenzy. Following his divorce from his ex-wife Suzanne Gregard in 1986, the late businessman was linked to an array of famous women, including the late Princess Diana, per The Guardian. However, months before Fayed's passionate romance with the People's Princess, the wealthy film producer was engaged to be married. Here's a look at Fayed's dramatic, shocking relationship with his second fiancée, Kelly Fisher.
Dodi Fayed was once engaged to model Kelly Fisher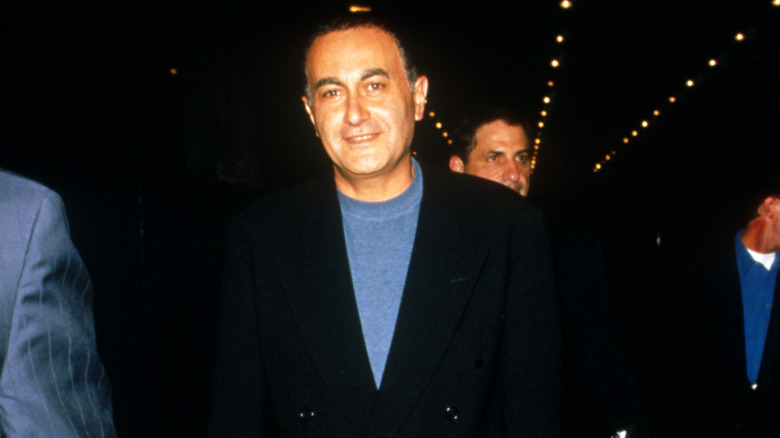 Before Dodi Fayed and Princess Diana embarked on their whirlwind romance, the wealthy film producer was previously engaged to model Kelly Fisher. According to The U.S. Sun, the pair first met in 1996 while they were both in Paris. After nearly a year of dating, Fayed reportedly proposed to Fisher in 1997. But, despite having a wedding date set for August 9, 1997 — and buying a home together in Los Angeles — their relationship ended up in shambles.
According to Newsweek, two days before their planned wedding, Fayed shocked Fisher when he broke up with her over a phone call without much explanation. However, the true nature of the producer's decision was revealed on August 10, 1997, when the Sunday Mirror released photos of "The Kiss." In the pictures, Fayed can be seen shown embracing the former Princess of Wales on a yacht. Before the infamous images made headlines, the businessman was reportedly courting both women at the same time, per Vanity Fair. Fayed even had the ladies on separate yachts days before he broke up with Fisher. Unlike most couples who go no contact after a breakup, however, the saga between Fayed and Fisher was just beginning.
Dodi Fayed and Kelly Fisher's breakup did not go well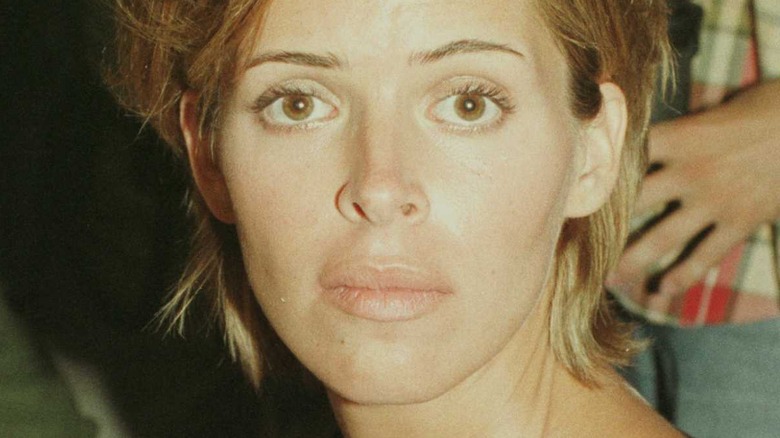 When it came to her break up with Dodi Fayed, Kelly Fisher didn't handle it well. Days after their supposed engagement ended, the model sued the film producer for breach of contract with the help of celebrity attorney Gloria Allred, per the Los Angeles Times. According to the documents, Fisher claimed Fayed persuaded her to step away from her modeling career to spend more time with him and appease his family. The former model also stated that he offered her $500,000 as compensation.
During a press conference, Fisher revealed the engagement ring Fayed gifted her as proof and requested a meeting with Princess Diana to discuss their relationship predicament. "We would like the princess, who has suffered greatly in the past, to know of Ms. Fisher's experiences with Mr. Fayed so that she can make an informed decision regarding her future and that of her children," Allred told journalists.
While Fisher was steadfast in her claim that she and Fayed were engaged, a spokesperson for the businessman expressed different sentiments. "Dodi knows the girl. Dodi gives girls presents. But I'm advised that he was never engaged to her — and he's not engaged to the princess either," they told Reuters (via The Irish Times). Despite their legal battle showing no signs of ending in August, Fisher ended up dropping the suit after Fayed and Diana's tragic death, per the Associated Press.