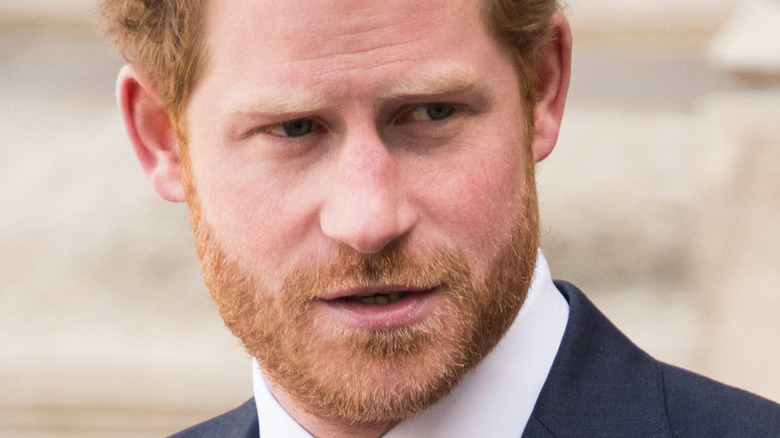 As Prince Harry and Meghan Markle weather a media storm, a torrential downpour is threatening their Montecito mansion. It's been an explosive start to the year for the Duke and Duchess of Sussex, to say the least. Following the release of their Netflix docuseries "Harry & Meghan" in 2022, the two have continued to stir up controversy with the release of Harry's new memoir "Spare," which finally hit bookshelves on January 10. The book dives deep into Harry's life as a senior royal, detailing shocking revelations about Britain's royal family, including his rift with brother Prince William that led to a physical fight — and that one time the Duke of Cambridge, along with his wife, Kate Middleton, urged him to wear his infamous Nazi outfit to a Halloween party. The controversial book also details Harry and Meghan's decision to step back as "senior" royals and work to become financially independent.
In a statement announcing his plans to release "Spare," Harry said he wanted to tell his story to show people "that no matter where we come from, we have more in common than we think" (via People). "I'm writing this not as the prince I was born but as the man I have become," he also stated, adding that the bombshell memoir — which has reportedly ruffled some feathers within the Royal family and drawn mixed reactions from royal fans — will be "accurate and wholly truthful." Now, in addition to all the drama surrounding Harry's book, he and Meghan are being forced to evacuate their home amid unprecedented rainfall and flooding in California.
Torrential rains and flooding forced Prince Harry, Meghan Markle to flee their Montecito home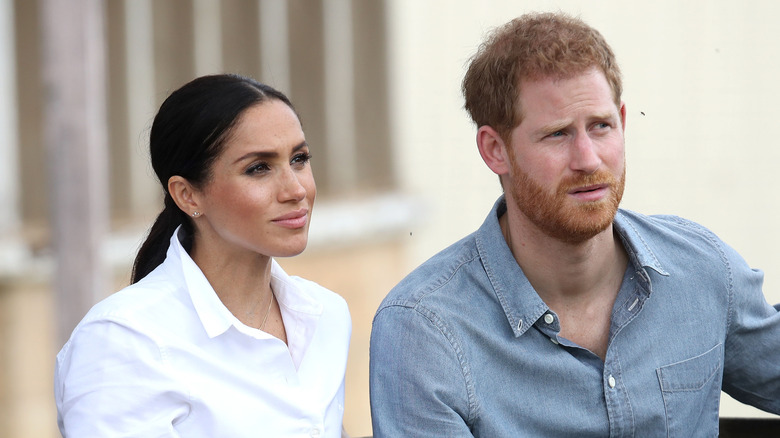 The Duke and Duchess of Sussex were among thousands of Montecito residents forced to vacate their homes due to a torrential storm in California. Per BBC, the Montecito Fire Department ordered the immediate evacuation of the neighborhood and its nearby canyons on the afternoon of January 9 amid unprecedented rainfall and flooding. Those unable to flee were advised to move to their innermost room or high ground instead. The warning comes on the fifth anniversary of the deadly mudslides in Montecito in 2018, which led to 23 fatalities, 167 injuries, and damage to hundreds of homes, per Fox Weather. Taking to Instagram, famed television host Ellen DeGeneres shared a video showing the raging floods that hit their area. "Montecito is under complete evacuation, the entire town," she said. "This is the five-year anniversary of the fire and mudslides that killed so many people, and people lost their homes, their lives. This is crazy."
After stepping down from their roles as senior royals in 2020, Prince Harry and Meghan moved into a $14 million Montecito mansion with their kids, Archie and Lilibet. As noted by the Los Angeles Times, it's unknown whether the Duke and Duchess of Sussex had already evacuated the home or if they were on the premises to begin with, as some reports claim Harry is currently in NYC promoting his new memoir, "Spare." According to the outlet, representatives for the couple did not immediately respond to requests for updates.